Subtle waves lapping against the shoreline, the tranquil serenity of Lough Foyle expanding as far as the eye can see, and the graceful silhouette of a home crafted with excellence—welcome to 'Loch View,' a sanctuary of elegance nestled in Ballyargus, Redcastle, County Donegal. On offer by private treaty, this sumptuous coastal dwelling beckons the discerning homebuyer to a life adorned with sophistication and panoramic waterside vistas.
As you traverse the main artery from Derry to Greencastle, 'Loch View' unfolds as a remarkable emblem of architectural finesse and luxurious living. Adorning its spacious expanse of 2820 square feet are meticulously chosen fixtures and finishes that resonate with quality. The picturesque scenery of Lough Foyle is not just a fleeting exterior spectacle, but a continuous visual journey experienced throughout the residence.
Stepping through the part-glazed golden oak PVC front door, one is greeted by an ambiance of light and warmth. The entrance hallway, with its porcelain tiled floor and tasteful recess lighting, serves as a prelude to the splendors that lie ahead. As you delve further, each room unfolds as a chapter of comfort and style, boasting uninterrupted views of the serene Loch Foyle.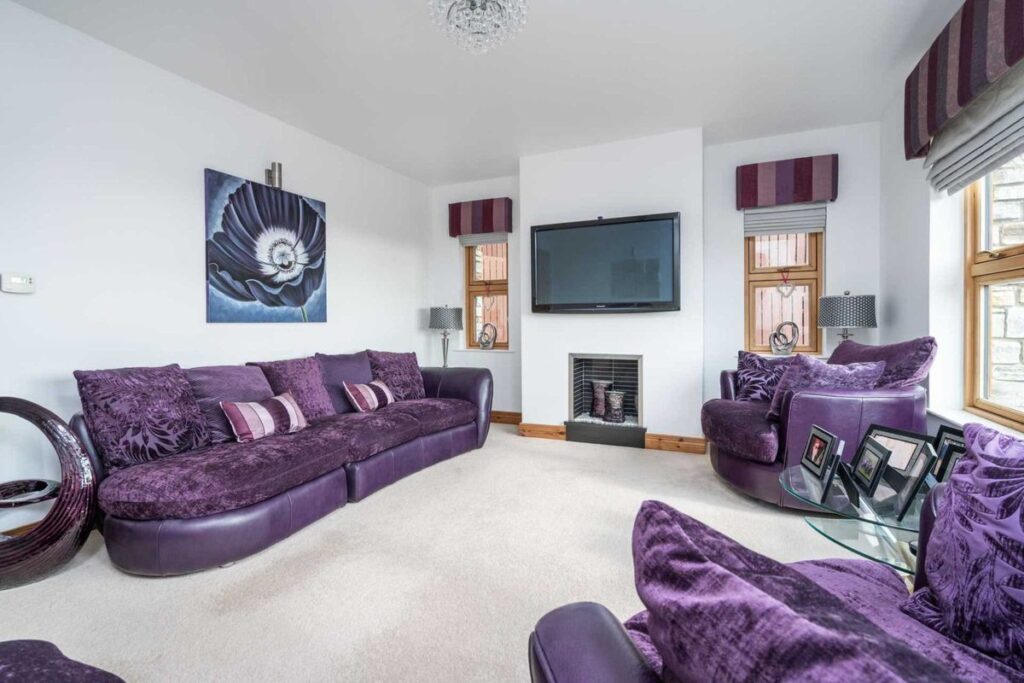 The core of 'Loch View' is undoubtedly its opulent kitchen, furnished with solid oak shaker style units, a companionable island, and adorned with lustrous granite surfaces. A segue into the adjacent family room and dining/sun room reveals spaces where comfort meets aesthetics, each offering a unique vantage point of the calming waters outside.
Each bedroom is a haven of tranquility, with plush carpeting underfoot and the ever-present, soothing views of Lough Foyle. The contemporary ensuites and family bathroom are sanctuaries of rejuvenation, outfitted with modern fixtures and finishes.
Outdoor living at 'Loch View' is as enticing as its indoor allure. A verdant front garden, tasteful picket fencing, and an elevated terrace equipped with a bar, Jacuzzi, and sauna offer homeowners a private retreat for relaxation and entertainment.
The property's prime location along the Derry to Greencastle route, coupled with its exceptional features, makes 'Loch View' a highly desirable abode. With properties in this locale being snatched up briskly, seizing the opportunity for an early viewing is highly advised. 'Loch View' is not merely a residence; it's a statement of luxurious coastal living awaiting your embrace. Come, behold, and be enchanted by the fine living experience that is 'Loch View'.
Intrigued? See more at: https://www.lslauctions.com/LotDetail-FRAN-3410260
Stay in the know with the latest news and updates from LSL Auctions by signing up for exclusive access to our Facebook page. Don't miss out on important information that could help you stay ahead of the game.
Keep yourself informed and up-to-date with all the latest news from LSL by subscribing to LSL News today. Don't miss a beat on what's happening in the world of LSL and gain valuable insights into the industry.