Nestled on the scenic Achill Island, right at the pulse of The Wild Atlantic Way, lies Achill Cottages – a 4-unit holiday home development that seamlessly marries the charm of a traditional Irish cottage with the luxuries of modern living.
See more about this property: CLICK HERE!
These 4-star holiday homes, officially recognized by Failte Ireland, beckon you with their rustic allure. Each cottage boasts a spacious galleried reception, the warmth of an open fire, and a contemporary open-plan kitchen and dining area. With three bedrooms, these havens can accommodate up to six guests, ensuring ample space for laughter, memories, and comfort.
The beauty isn't just within the walls. Each cottage comes with its own private patio, offering guests a serene retreat amidst nature. Imagine sipping a morning coffee, with the melodies of nature for company – an unbeatable experience!
With over two and a half decades of trading under its belt, Achill Cottages presents not just a property but a thriving business opportunity. The sale encompasses the domain names, a seamlessly integrated website with leading booking platforms, and a comprehensive client database. These homes are fully furnished, registered with Failte Ireland and the Irish Self Catering Association, ensuring a smooth transition for the new owner.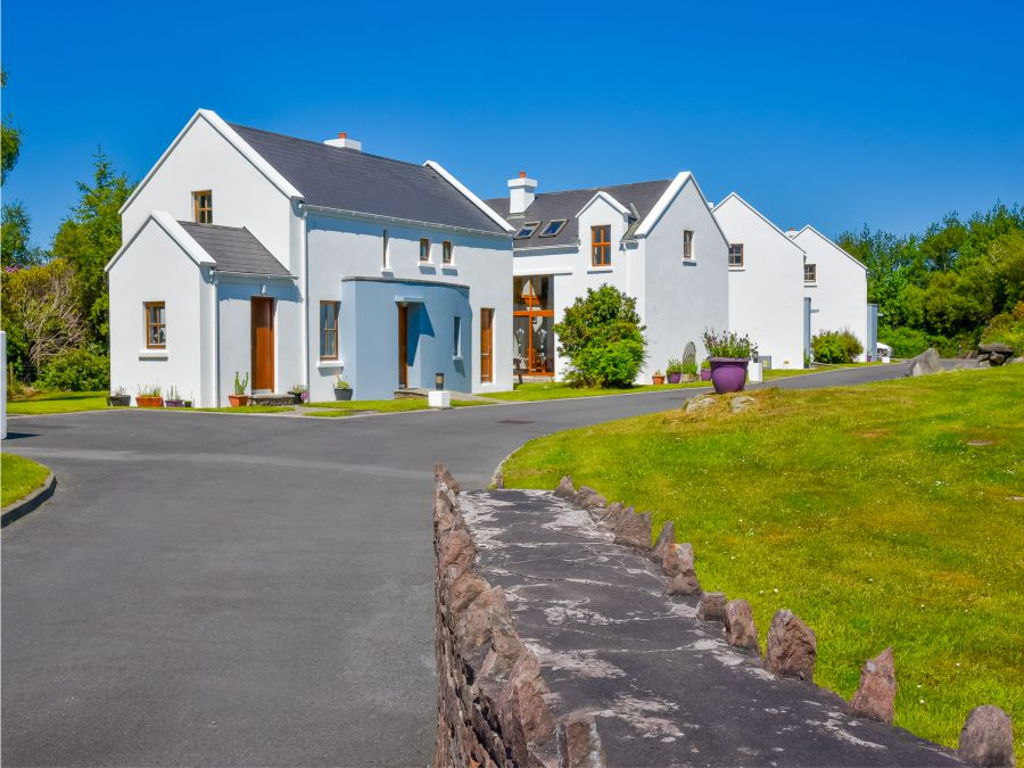 For a sneak peek into one of these charming abodes, the residential accommodation of No.1 includes a cozy living room, a dining area, a kitchen, three bedrooms, two bathrooms, and an office space. Though each dwelling might have its own unique touch, the essence remains consistent, ensuring a uniform experience for the guests.
Among its many accolades, Achill Cottages boasts of:
4-star rating, emphasizing quality
A mature site with an established clientele
Prime location, neighboring The Achill Greenway
Proximity to beautiful locales like Dooega Beach and Keem Bay
For the adventurous at heart, Achill Island is a paradise. With water-based activities aplenty and a rugged landscape perfect for hiking or cycling, there's never a dull moment. Cultural enthusiasts will relish the island's rich artistic heritage, ensuring an enriching experience for all.
While Achill Island promises solitude, connectivity isn't compromised. Towns like Westport and Castlebar are just a short drive away, and the Ireland West Airport Knock ensures you're globally connected.
Considering a business venture? Look no further than Achill Cottages. With Achill Island Property as your trusted partner, embark on this exciting journey!
Stay in the know with the latest news and updates from LSL Auctions by signing up for exclusive access to our Facebook page. Don't miss out on important information that could help you stay ahead of the game.
Keep yourself informed and up-to-date with all the latest news from LSL by subscribing to LSL News today. Don't miss a beat on what's happening in the world of LSL and gain valuable insights into the industry.